Three faculty (Michelle Vachris (CNU), Justin Isaacs (HSC), and Alice Kassens (Roanoke College)) received an external grant to host a public choice seminar.
On January 23, five Roanoke College economics majors (Katelyn Nuckoles, William Corso, Nick Flanagan, Ted Ellis, and Jonathan Eary) loaded into a Roanoke College van with Dr. Kassens to begin the journey to Christopher Newport University.
The seminar was a three day affair and included six seminar sessions. Students came into the weekend having read three books:
The Calculus of Consent
(Buchanan & Tullock),
The Myth of the Rational Voter
(Caplan), and
Bootleggers and Baptists
(Smith & Yandle).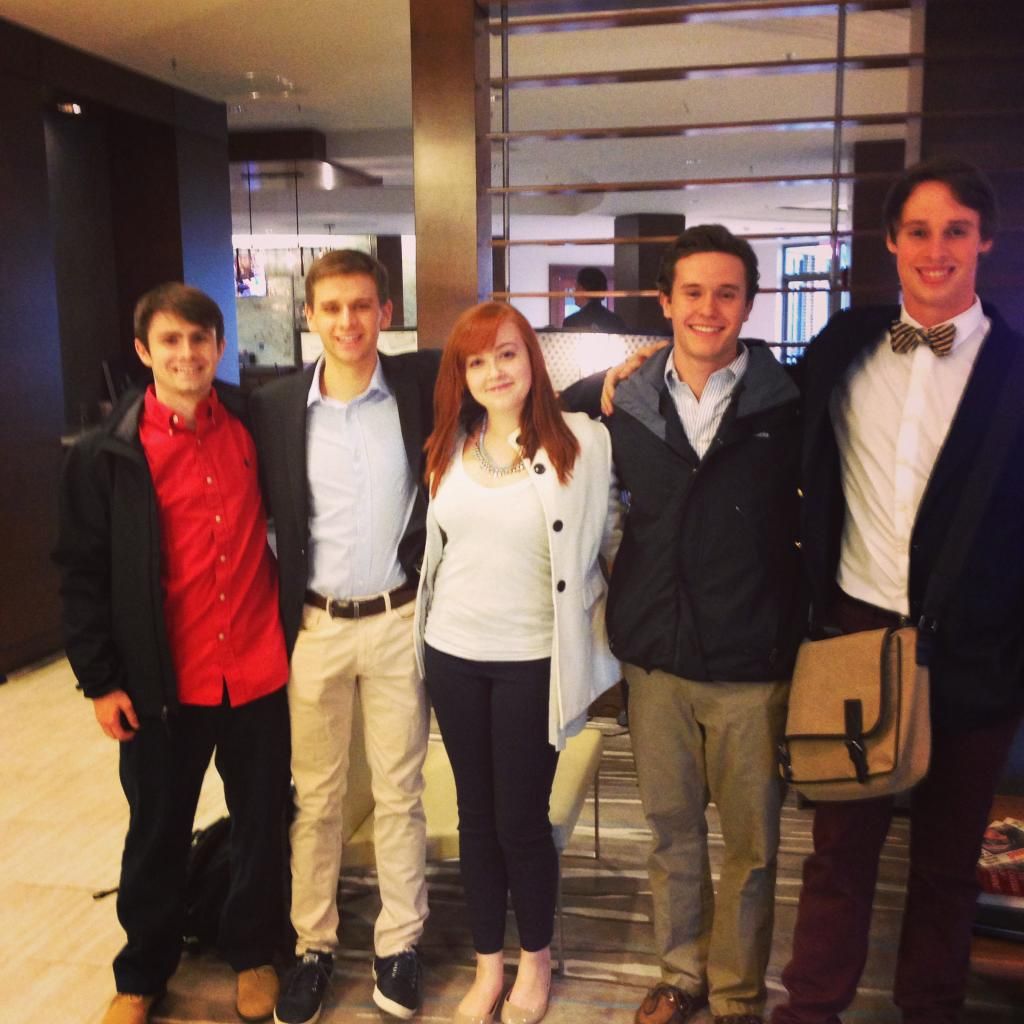 RC Economics majors heading out to the seminar
Each of the six sessions was led by faculty who provided questions pertaining to the assigned reading. The students then engaged in a conversation addressing those questions and posing questions of their own.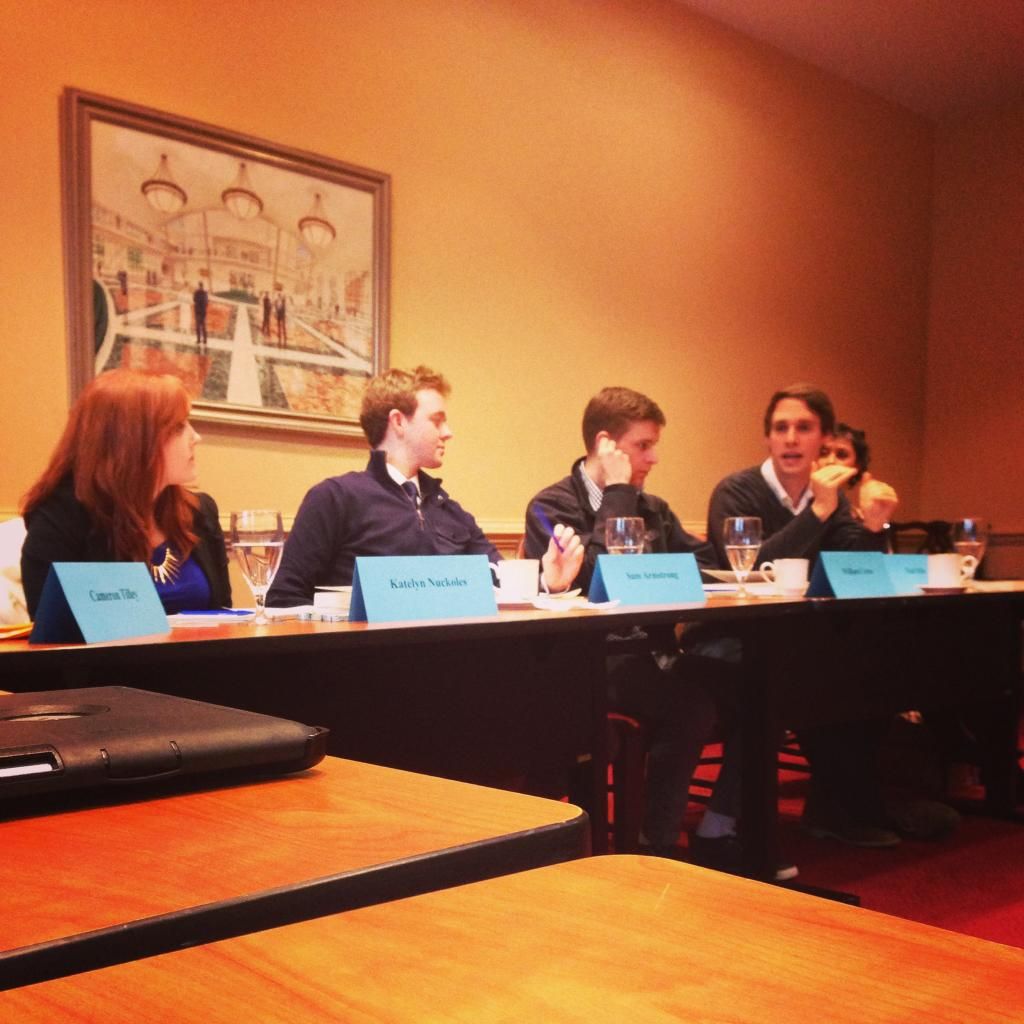 Ted Ellis making addressing a question
On the final day of the seminar, one of the book authors, Adam Smith (yes, really), led a discussion of his book and joined the group for lunch afterwards.
Adam Smith discussing his book
We had one unexpected surprise towards the end of the trip. Our Roanoke College van decided to quit on us! Luckily we were parked in a parking lot at Christopher Newport University and easily got transportation to the places we needed to go from other seminar participants.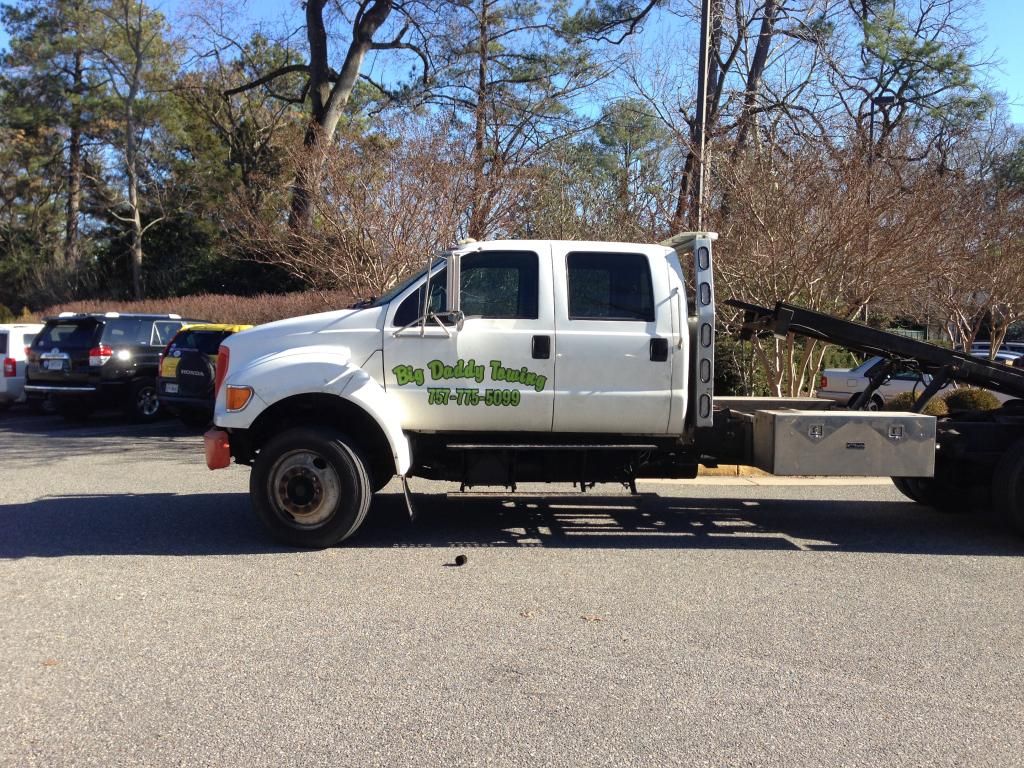 To the rescue, Big Daddy Towing
The weekend provided an excellent educational opportunity for the students from the participating schools. We hope to make this an annual event that rotates between CNU, HSC, and Roanoke College.